The removal of Wahoo's rotten, or semi-rotten keelson has been a tough task. It's only rotten from the cockpit drain thru-hull about halfway up to the transom. The rotten stuff came out easily, naturally. The not-so-rotten wood? Well, not so easy. First, it's encased in fiberglass and polyester resin, and that stuff is hard. Had to cut the glass out first with the dremel.
Then....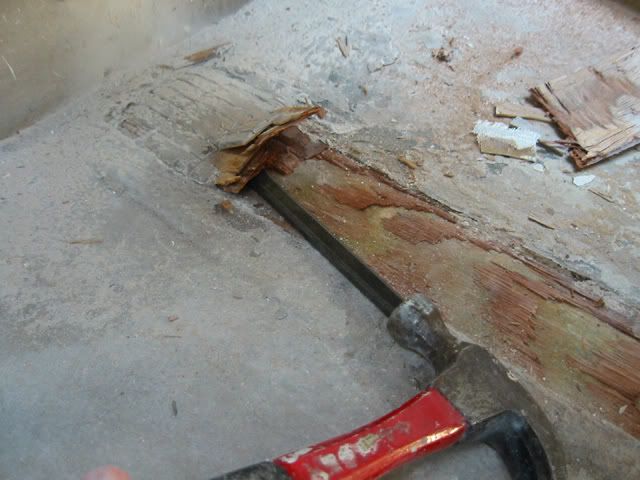 Yeah, that did it. Beating the crap out of it with a hammer actually worked. Took about 3 hours total to get it all out and sanded down.
Here's what it looks like sans keelson.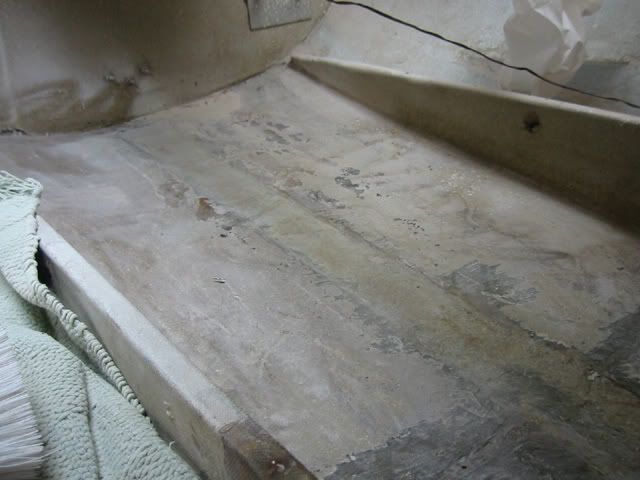 VICTORY! :D It's a wonderful feeling to have it all out finally.
Boat work is in full swing now. It's warming up, and I'm motivated like never before.