Wow. We were really dreading the whole cockpit drain removal. I guess it's because it's a hole in the bottom of the boat. And holes just don't seem like things you'd want to find in your boat. But indeed, they have their place and purpose. I think the scariest thing about removing the cockpit drain was just not knowing exactly how you remove something like a cockpit drain. Trust me, there are no instructions on the internet. The best you can find is something along the lines of "....and then remove the cockpit drain. Now that the cockpit drain is removed you can begin....." That's about it.
So, here it is....the cockpit drain that we want to remove. Having no clues, we had to up and figure it out on our own.
We figured out this much: it would take some kind of wrench on the top part, from inside the boat, and some kind of wrench or tool on the bottom part, from underneath the boat.
The bottom looks like this.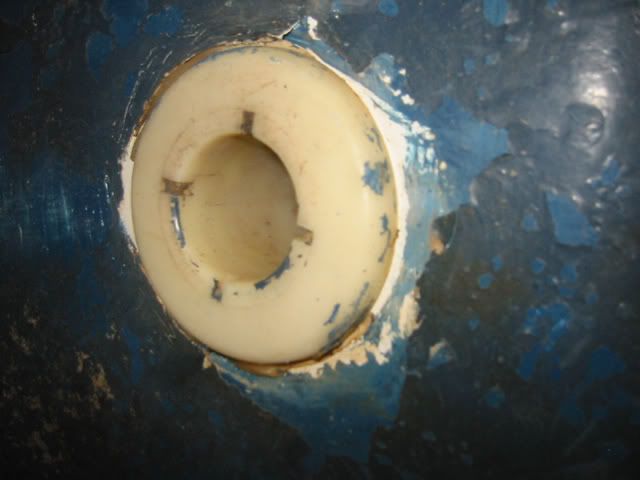 A standard plumber's wrench would work on the top part, but with those weird keyholes in the bottom I was not sure how we'd be able to unscrew the whole contraption.
Old bike tool to the rescue! I found an old Park bicycle tool that I'm not even able to indentify. It must have been for some old, obscure parts, because I've been working on bikes for years and have never had a need for it. It was one of those that came with a bunch of tools a friend gave me. Well, now it's the official "cockpit drain removal tool." Hell to the yeah! :)
So, the next question is would it come loose easily, or would we tear up the boat trying to get it apart?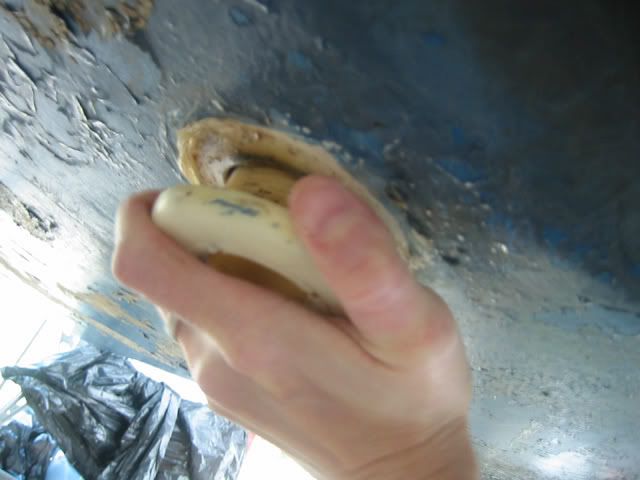 No worries....came out easily.
And I know exactly why it came out so easily....one word...one dreaded word for boat owners....
It was sealed with SILICONE.
Who in this world actually thinks silicone is for a below-the-waterline seal? The previous owner of my boat, that's who.
Once it came out, the last bit of keelson could be removed. Nasty, eh?
And all the fiberglass around the thru-hull (hole) was just perfect.
Nice job, Pam (inside the boat).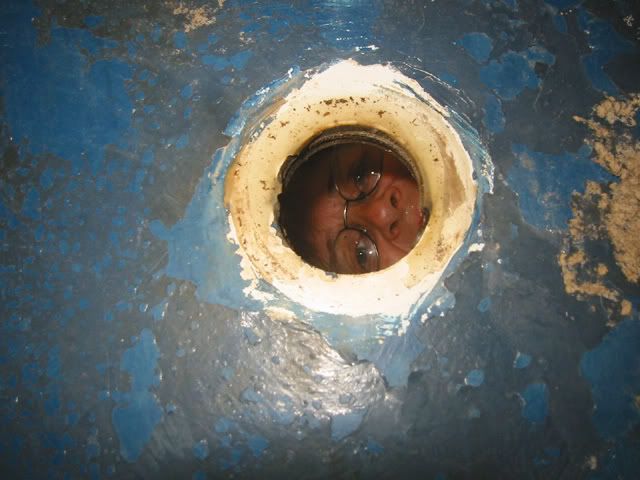 Nice job, Karen (underneath the boat).