We finally got some weather warm enough to get the aft bulkhead in. Whew. Tough job. Glad it's almost over. Still a few little things to touch up.
And here is Wahoo's fly new booty (aft bulkhead)! :D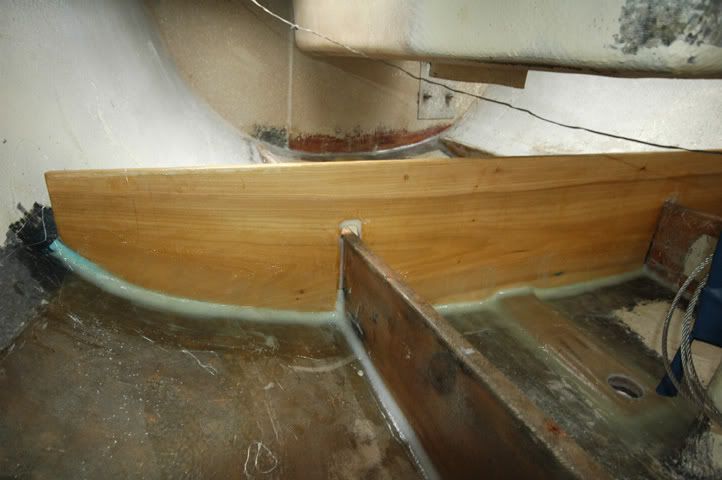 It took a freakin' ton of epoxy. Just to get the first fillets in took 14 batches, and none were single pumps, all were at least 3, usually 4. And then another 12 or so for the glass. Also used up almost an entire batch of colloidal silica for the fillets.
FYI - you could beat someone to death with that stack of cups.
Also, my friend Dan just wired the boat shop with all new electrical. He put us a 4-foot long fluorescent light so we can see what we're doing now. And more outlets than we could possibly use at once. Thank you, Dan! You rock, sir.
Thanks to that new light Dan installed I was able to snap this shot of all the bikes in my garage right now.
It's like a bike shop and a boat shop went out and got wasted and then threw up bike and boat parts all over my garage. Ewww. :D How many bikes? I count seven but there are a few more not in view. Anyone need a bike? :D
Anyway, I have something to do now while it's too cold for fiberglassing....lots of bike work.
Since it's February, winter is almost over here...so the weather should be good for another big project this weekend. Hoping to install the bridge step support and the cockpit drain thru-hull. Woop! Woop!