Most important things first...
On vacation I discovered a favorite new beer:
LANDSHARK!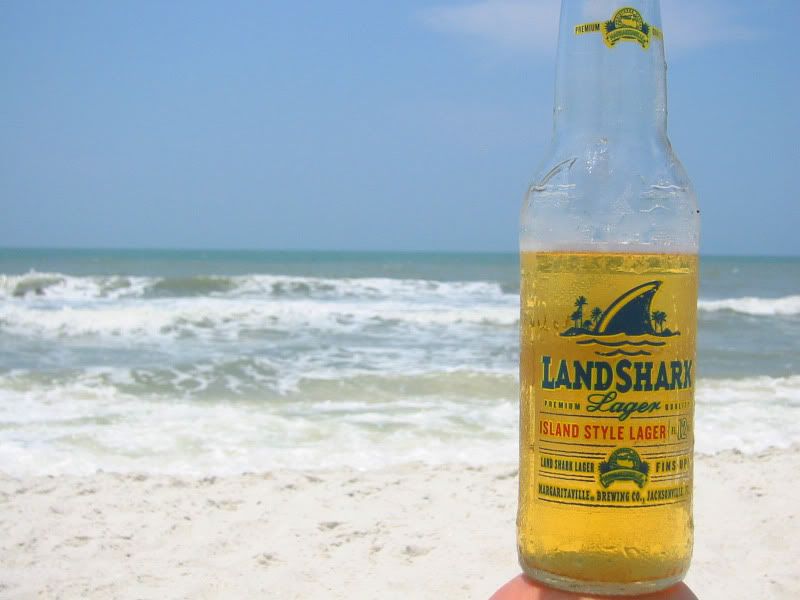 Is very tasty. :)
Between family medical emergencies, work and vacation...we've not had much time to work on the boat lately. Managed to turn that around a bit this past weekend and we got some major "Mo" going now. It's a good feeling. :D
Prepping for the last bit of grinding calls for baby powder so the fiberglass doesn't stick to your skin as bad.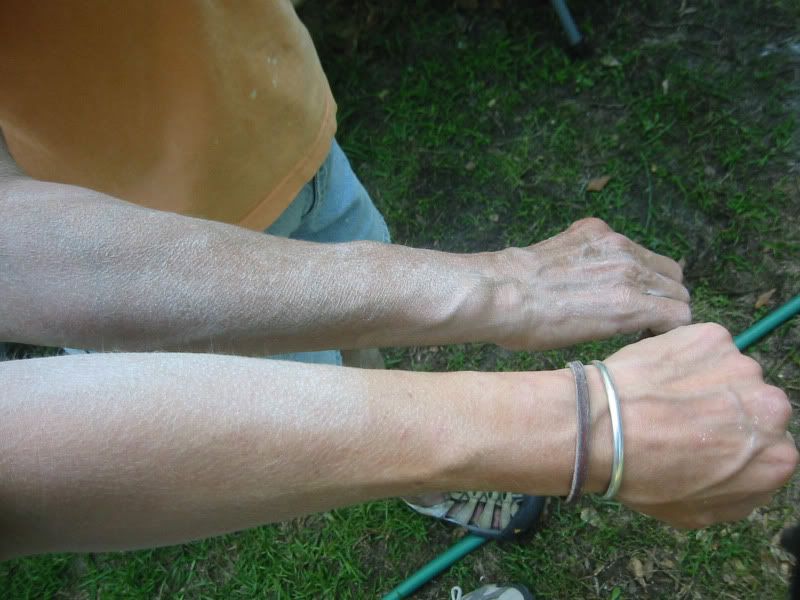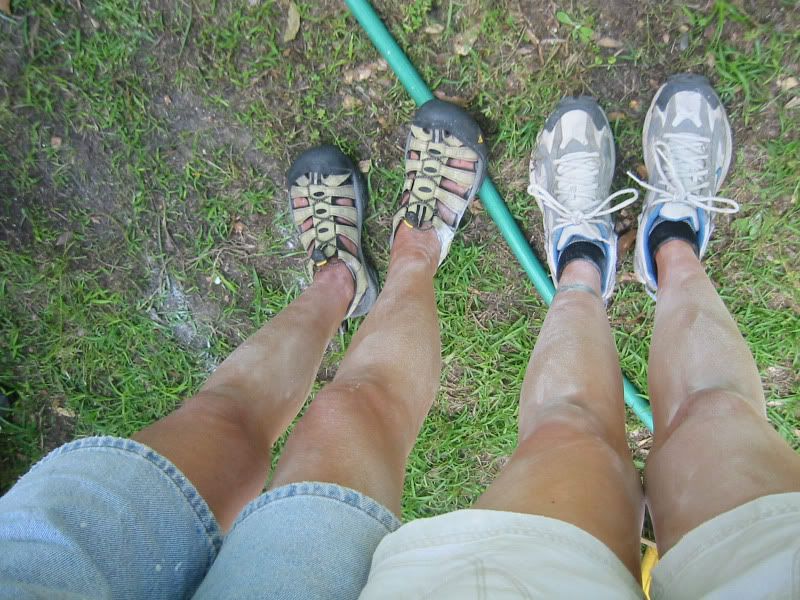 Unfortunately, we ran out of regular baby powder before we were thoroughly coated, and all I could find was some perfumed powder that was really old. Ew. We reeked of little old lady perfume and fiberglass dust. Not a pleasant combo.
(yeah, ran out of Landshark, so back to the old standby of Miller High Life)
So phase 2 is complete! FYI - Phase 1 was the first big project we did, which was to reseal the hull-to-deck joint. Phase 2 was to pull out everything rotten from the aft section of the boat. Grind out all the old glass that was holding in all the rotten pieces. Remove the damaged bulkheads, berth tops, cockpit drain, keel winch support and the rotten keelson/stringer. After what seemed like MONTHS of nothing but grinding, we finally got all the grinding done for the aft section late yesterday. Next up is a serious cleaning and then a major wipe down with acetone. Then on to Phase 3, which will be rebuilding all that stuff we just removed. I'm really looking forward to this next part as I suspect rebuilding will be a much more rewarding job than tearing it all out.
Then of course, after we rebuild the aft section, we have to start all over again with the forward section. But it should be in better shape than the aft was (fingers crossed).
Hope to be done coating myself in baby powder and dressing like the Michelin man for awhile. Just need gloves and the respirator for epoxy work! :D
Plan to get the cleaning/acetone wipe down done this week so that we can start actual repairs this coming weekend. Yay! Am stoked! Also still need to order a cockpit drain and the douglas fur needed for the keelson and keel winch support.
Go with the Mo!