While cleaning/organizing the garage, I noticed that the few bikes I still have in there work great for hanging things. :)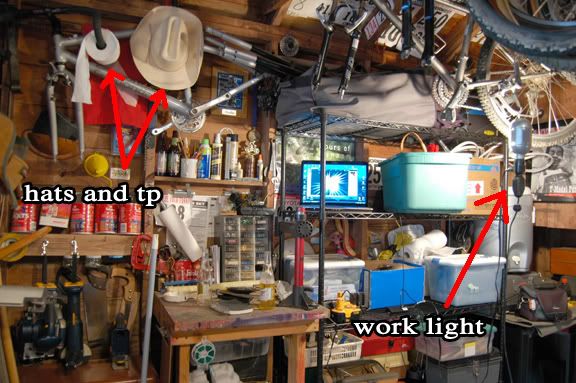 Also found a nice area for my laptop (so we can rock out or watch tv), high up enough that I can't spill things (beer) on it, and also protected from any darts that might get deflected during a game of cricket. A dart into my laptop screen would be a bad thing.
I love having a place to work and throw darts. Just need to find that portable heater! It's going to get really cold this weekend, like 40's cold. And us small boat chicks lack insulation.